The Gold Coast is one of the sunniest places to be – so it only makes sense to install solar power gates!
Solar Power gate motors work with batteries: the solar panel charges the battery, therefore you constantly have power without the need of electricity.
So when you have a lack of mains power on your property, a solar powered gate is the best option for you (which also makes them ideal for rural locations where mains power may not be readily accessible)
It is not only for this reason alone that you will choose the help from above. There are many more advantages to choosing solar power such as:
24 hour power – no power failures
No high cost of running power
FREE solar energy stored throughout the day in the built-in battery
Green and clean – Eco friendly option
Alpha Gate Automation can supply and install solar power automation to sliding gates or swing gates and help you determine what solar option will be best suited for you.
For a FREE quote call us at 5572 8271
Solar Power Gate (Video)
…and the solar panel that powers it.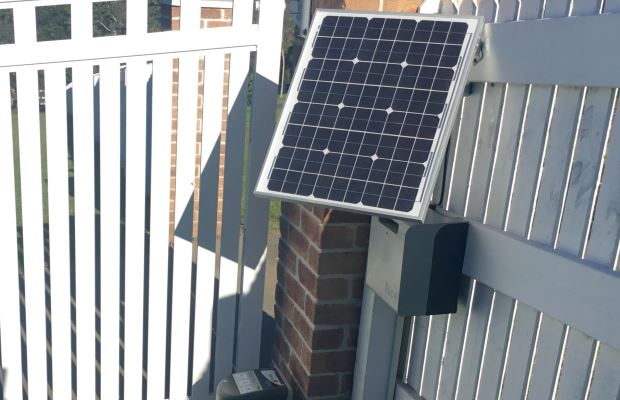 Last updated: 22 May 2016